Wynnum
27 storey residential development proposed for Wynnum Central
Just over two weeks ago Ham Bros, the developers behind the new cinema and residential complex in Berrima Street and the owners of the Wynnum Wellness Hub on the corner of Bay Terrace and Florence Street (the old 'IGA Centre'), put in another development application which – if granted in its present form – would see the building of a 27 storey residential tower on currently vacant land immediately behind the Wynnum Wellness Hub in Charlotte Street (74 Charlotte Street).
"Our project is designed to put Wynnum CBD on the 'open for business' map." Ham Bros director Justin Ham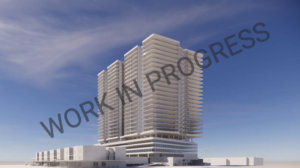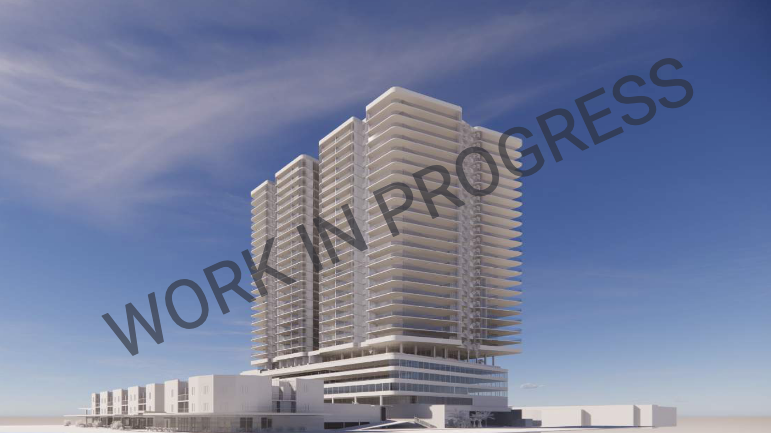 The current Neighbourhood Plan issued by Brisbane City Council back in 2009, although it increased permissible heights of buildings in Wynnum Central to up to 8 stories, would on the face of it not allow the building of the proposed development.
In submitting the proposal anyway, Ham Bros director Justin Ham said that Wynnum Central lags behind other Brisbane suburbs with the same zoning* and that the lack of taller residential buildings meant that the Wynnum retail/entertainment precinct suffered as a consequence.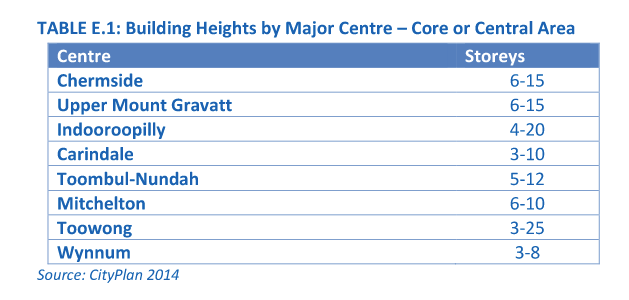 "Our project is designed to put Wynnum CBD on the 'open for business' map." Mr Ham stated in the development application. He added that the current Neighbourhood Plan was over a decade old, whereas other suburbs with the same designation had had their plans updated more recently and in addition allowed for taller developments (see table above).
He added that if the project got the green light it would take three years to complete, meaning it would be up in time for the Olympic Games in 2032.
Here are some details on the proposed development…
27 stories
275 apartments (mix of 1, 2 and 3 bed units plus 6 penthouses)
463 car spaces
2 pools – one on the rooftop and the other on level 5
restaurant
gym
function room
retail and office space (5600m2)
development would be called 'Ora' (Latin word meaning a number of things including 'edge', 'coast', 'shore', 'boundary', 'border' and 'rim')
$130m project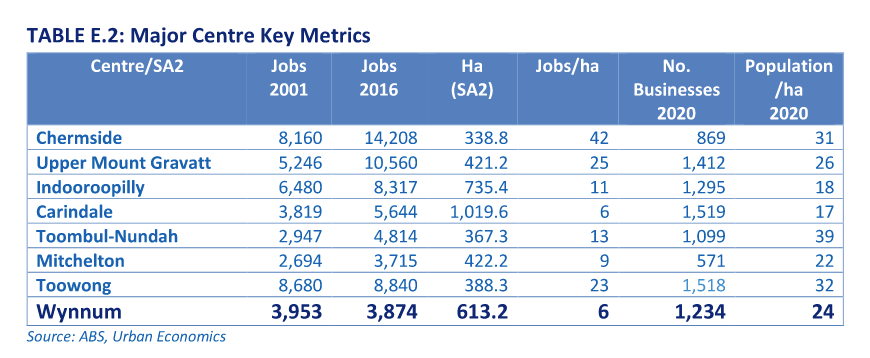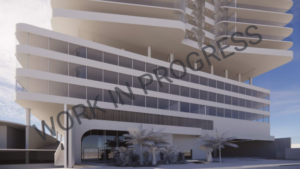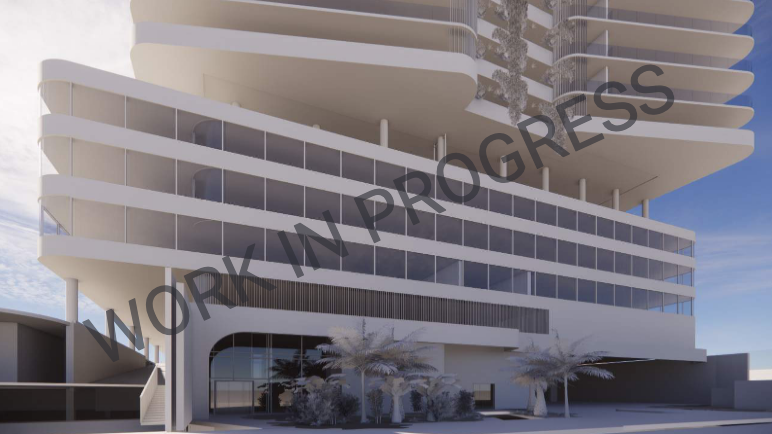 The development proposal already has the written support of the owners of over 40 retail/commercial properties in Wynnum Central.
What do you think of the proposed development? Are you for or against? Do you think it would be good for the central shopping precinct in Wynnum?
*as set out in Annex D of the application – Economic Report "Delivering on Wynnum's Economic Potential: Impact Assessment" prepared by Urban Economics for Wynnum Commerce Inc. September 2021. The report specifically mentions the 2014 Brisbane CityPlan (and SEQ Regional Plan) identifying 'Major Regional Activity Centres' in the Brisbane City Council area (of which Wynnum is one)…

This article first appeared on WynnumCentral. Read it here.