With a masters degree in control systems engineering, owner of Bayside Soap Supplies Louisa Muniz (main photo and below) made a big leap when she decided to quit her corporate life and open a new business back in 2017. But she had a secret trump card – her mother who had over thirty years experience in retail as a couture dressmaker, who Louisa now describes as her mentor.
So, what made Louisa choose to open a soap business?
"When I started making soap, I realised that there were very few suppliers of good melt and pour bases in Queensland, to a degree because it's a heavy product to ship." explains Louisa. "I started off reselling other brands but they just weren't good enough, so I gradually developed my own lines of basic soap bases, colours, moulds and Aussie-made fragrances, plus I also found an amazing partner and chemist in New Zealand who has developed our current natural – no synthetics – range of products."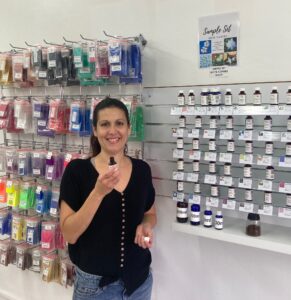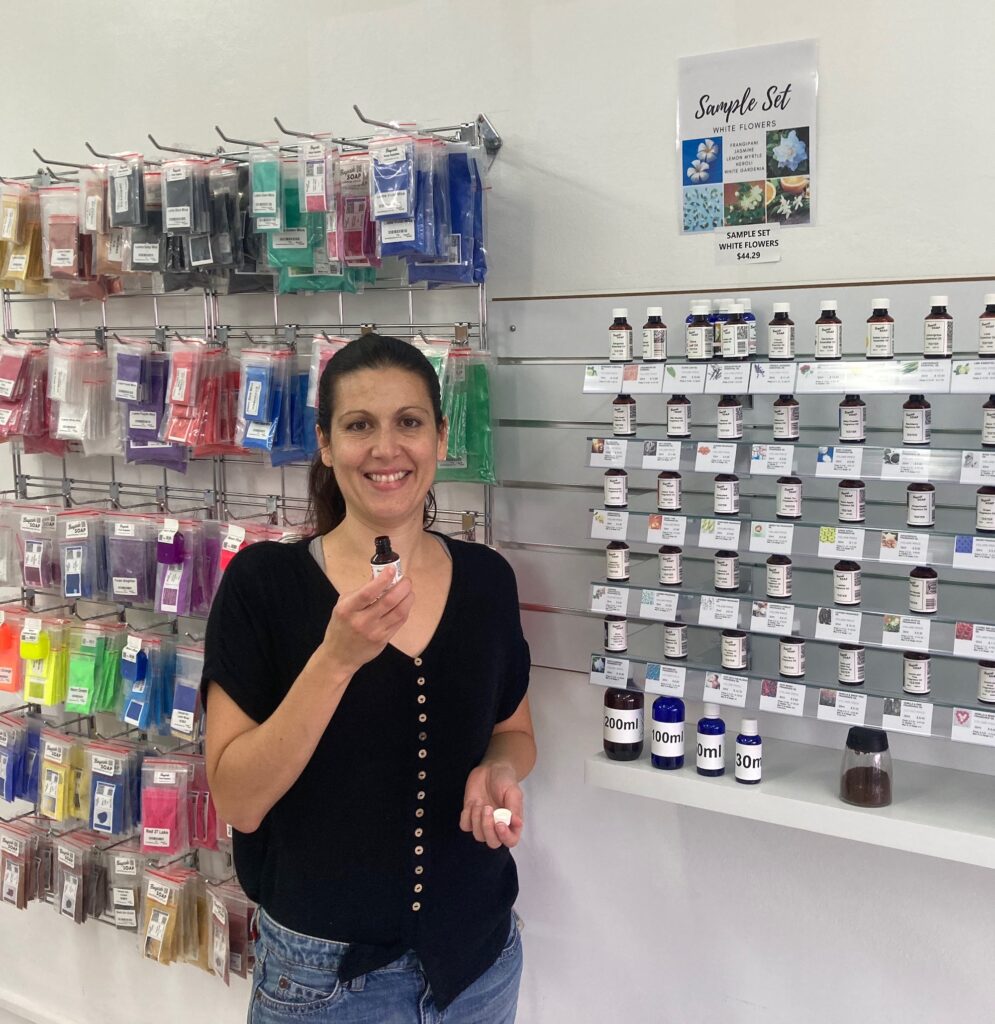 Louisa and her family have lived in Wynnum for six years and she says they originally fell in love with the area after a few day trips to Wynnum.
"After walking my kids everywhere in the good old double stroller for many years on maternity leave, I had a secret dream in the back of my mind to open a store in the main street of Wynnum." says Louisa. "And when we saw this shop available for rent, we just knew it was the right spot and the right time."
So over the Christmas break Bayside Soap Supplies moved from an industrial unit behind Wynnum Central station and into their new Edith Street shop (next door to chocolate shop Chocolate Elements).
The business originally started out supplying all the things you need to make your own soap. Since then they've branched out into other areas and now sell lip balm kits, bath whip, castile soap (a vegetable based soap made free of animal fat and synthetic ingredients), bath bomb supplies and natural home cleaning sprays (which Louisa says are pretty amazing!).
New products in development include a shampoo bar base, a lotion base and candle wax, plus they will very shortly have a range of their own design soap moulds.
It's all happening at Bayside Soap Supplies!
Bayside Soap Supplies
Address: 81b Edith St Wynnum QLD 4178
Website: https://www.baysidesoap.com.au/
Facebook: https://www.facebook.com/BaysideSoap
Tel: 0435 964898
Bayside Soap Supplies are Members of Brisbane Business. This article first appeared on WynnumCentral here.