Back in July last year physiotherapist Alex Filips opened up her own practice in Edith Street in Wynnum Central called Evoxia Physiotherapy.
She chose the name Evoxia as a reference to her Greek heritage – it is a variation of the word Evexia, which means wellbeing in Greek.
Before opening the new practice she worked for ten years at Mitchell's Physiotherapy in Greenslopes, starting as the receptionist there and then working as a physiotherapy assistant while she completed her degree.
Evoxia specialises in all things musculoskeletal, for example sports injuries and muscle tightness as well as osteoarthritis and management of osteoporosis.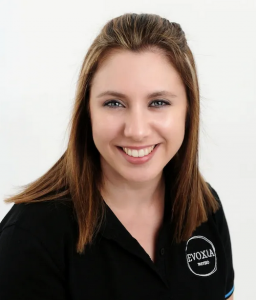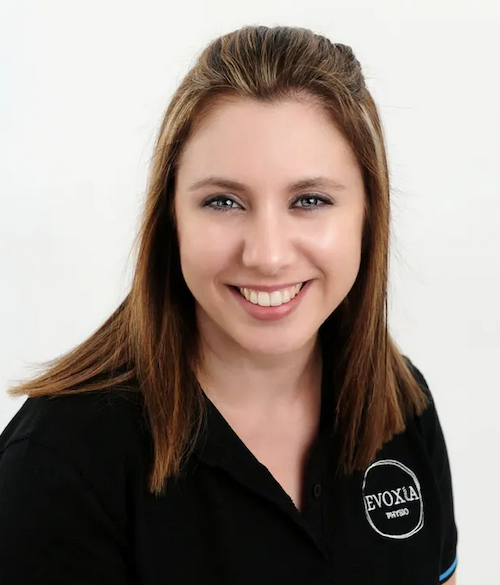 The team at Evoxia also provide occupational health services, such as pre-employment screening (including drug and alcohol tests and audiometry – hearing – and spirometry – lung function – screenings), 'Ergonomic Workstation Assessments', which check for example whether sitting positions and computer screens are best placed to avoid neck and back pain and other health problems, as well as training in best manual handling practice and office ergonomics, and workplace injury management.
In addition Evoxia offers remedial massage, whether that is to help with headaches and shoulder tension, or for pregnant women or sportspeople – or simply for relaxation!
Alex treats a wide range of people, including an 83 year old patient who is passionate about Flamenco Dancing, which is just as well as that makes for great dance-based physio sessions!
Why did Alex decide to open in Wynnum Central?
"I've lived in Wynnum West for three years and grown to love it! I thought it would be the perfect place to stay and build a business." she says.
Evoxia Physio are at 1/70 Edith Street Wynnum
Tel: 07 3067 7226
Web: https://evoxiaphysio.com/
FB: https://www.facebook.com/evoxiaphysio
This item first appeared on WynnumCentral here.
Evoxia Physio are Members of Brisbane Business.