Member News
News
Wynnum
Big Kev puts in the hard yards
Kevin Stewart – or Big Kev as he's known to his friends – is a larger than life character in Wynnum, literally.
He is Sales Manager at Lamonds Estate Agents in Bay Terrace (next to Viet Eat Alley) and has been in real estate now for 24 years. He was also recently recognised in the Courier Mail as one of the 'most influential people in Wynnum' and, given his relentless work to keep Wynnum Central on the up and up by handling a large number of leases for new businesses in the central shopping area, he has been a major part of its current growth and success.
But there's more behind the friendly demeanour – Big Kev had a very colourful life before he settled into the comparatively sedate world of real estate. Originally born in New Zealand, he moved to Wynnum when he was one and has lived in the area pretty much the entire time since.
His father, Merv 'Rocky' Stewart was a well known, award-winning boxer, as was Kev's uncle Clive Stewart, who was seven time Australian champion back in the 60s. Kev being around 190cm tall, followed in his father's footsteps but as a heavyweight boxer, taking up boxing in the visiting boxing tents, and doing pretty well.
He has also always been willing to pitch in when help is needed, and back when he worked for Brisbane Water as a Water Inspector, was featured in the local paper for all of the rescues he had performed, including preventing two suicides, fighting fires and rescuing people from car fires, and chasing robbers down in the street (pinning two down on the ground until the police arrived). Oh, and he helped deliver a baby after a pregnant woman in a car accident went into labour.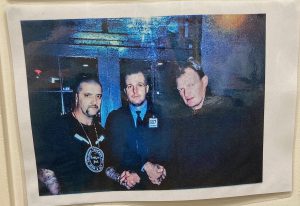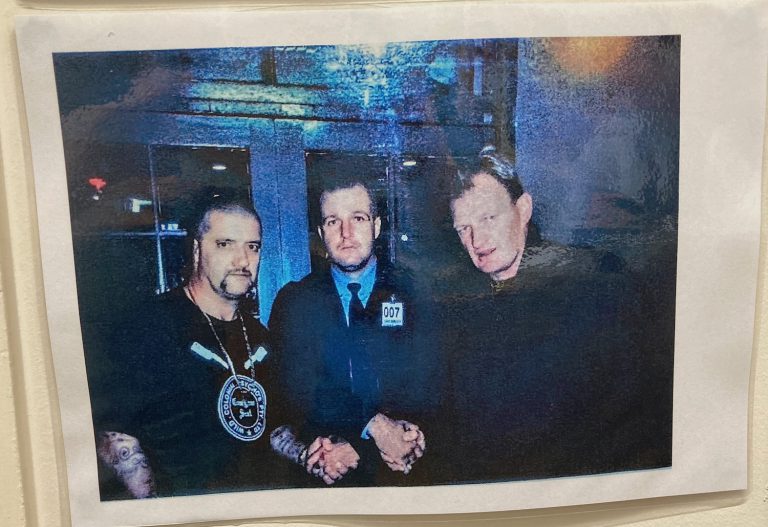 After his stint as a Water Inspector he became a bouncer and bodyguard, once stepping into the role of bodyguard for the (in)famous Mark 'Chopper' Read when he visited Brisbane.
These days he's more likely to be found walking around Wynnum Central and helping new businesses get set up in retail in the currently thriving shopping precinct. He is amazed at what's happening in the property market right now…
"It's pretty competitive out there." says Kev, "I've had 60+ enquiries within 24 hours for some properties, and people happy to buy houses sight unseen."
So next time you're in Wynnum and see Big Kev – say hi!
PS Lamonds cover all of Brisbane not just Wynnum
Lamonds Estate Agents are Members of Brisbane Business.